Daily Express in "Minions of Evil" Shock Horror!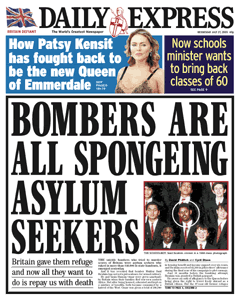 Hate. Mongering. Tossers.
And inaccurate ones at that. Only two of the suspects were on benefits anyway. Also, Islam is a religion, not a race.
I strongly encourage you to tell the mass-media fascist scums exactly what you think of them at
expressletters@express.co.uk
.